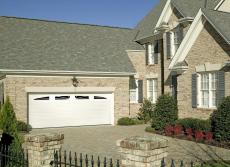 With a variety of moving parts and detailed instructions, proper garage door installation is challenging and sometimes hazardous. Highly pressurized springs and other dangerous components cause great bodily harm if handled incorrectly. Our highly trained professionals complete your garage door installation safely and efficiently so you don't have to worry.
Your Choice For Brighton, MI Garage Door Installation
Make sure your job is in the hands of experts. With our wide selection of high quality doors and courteous, professional technicians, American Garage Door is the clear choice for garage door installation service. Contact us today to schedule your garage door installation in Livingston County and surrounding areas.