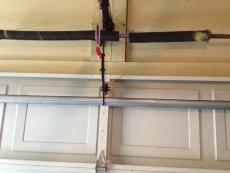 Broken garage door springs are one of the most common reasons that garage doors stop working, and are one of the most hazardous repairs to complete. Springs are necessary to raise and lower your door, and a break in a spring will stop your door in its tracks. Replacement or repair of the garage door spring can be extremely dangerous and should always be completed by a professional. The expert technicians at American Garage Door will expertly and safely fix your spring to restore proper door function.
Signs That You May Need Garage Door Spring Repair
Door will not open
Visible break in spring
A loud bang, cracking, or snapping noise
When you experience any of these indications, it's important to call an expert who can correctly assess and repair your door to get it back up and running, safely. American Garage Door is ready to help complete any repair necessary to fix your garage door system.
American Garage Door is your trusted source for garage door spring repair and replacement. Contact us today to schedule an appointment or learn more.